Ann Louise Vehovec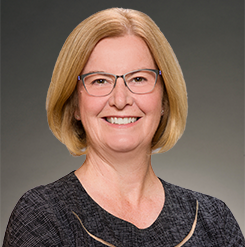 Ann Louise Vehovec is an independent director, retiring in 2019 as Senior Vice President, Enterprise Strategy at RBC after a thirty year career in corporate and government finance, brand management and marketing, enterprise and business unit strategy, and digital venture incubation. Ann Louise has chaired the board of the Ontario Science Centre, an agency of the Province of Ontario, and served on the boards of Toronto Finance International, RBC Asset Management and RBC Direct Investing. Her community involvement has included serving on the boards of The Children's Book Bank, Raising the Roof, the Canadian Opera Foundation and the Upper Canada College Foundation.
Ann Louise holds a B.A. from Trinity College, University of Toronto, an M.B.A. from the Ivey Business School, and the ICD.D designation from the Institute of Corporate Directors.
Ann has been a member of the board since 2022 and serves on the Finance & Investment Committee.