Coping with the Anniversary of a Death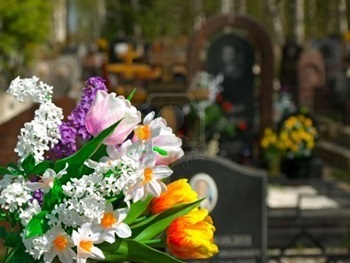 Everyone old enough to have lost someone special to them have those days. The holidays, when that song plays, birthdays or new events you know he or she would have enjoyed, or even unexpectedly on a nice sunny day, or when it rains, just like the day you heard that a loved one had died. Like a flood, the memories and feelings of loss are right there again.
What is an Anniversary Reaction?
These feelings are sometimes called an anniversary reaction. Some may see it as a setback in the grieving processes, but in reality they're a reflection that your loved one's life was important to you – and still is. For many, these can be happy reminders and moments to celebrate openly or quietly about what made that person and moment so special in the first place. However, anniversary reactions are also considered the re-experience of a prior traumatic event, and can be a traumatic portal to an earlier moment in our lives that was full of trouble, hurt, or conflict. When this occurs, a person who may be highly functioning can be overcome and feel powerlessness, even immobilised.
How to Remember a Loved One on the Anniversary of Their Death
When you have an anniversary reaction, you might experience the intense emotions and reactions that you first experienced when you lost your loved one. These feelings may include anger, anxiety, guilt, fatigue, trouble sleeping, and other reactions.
If this is you, in order to continue on the path toward healing, you need to know what to expect from your reactions - and how to cope with reminders of your loss. To cope with reawakened grief, even years after a loss, try these steps to cope with reminders of your loss:
Be prepared - anniversary reactions are normal, and can even be turned into opportunities for healing. You might plan to visit the Toronto cemetery where your loved has been laid to rest.
Plan a distraction - schedule a gathering or a visit with friends or loved ones when you're likely to feel alone or be reminded of your loved one's death.
Reminisce about your relationship – focus on the good things and times rather than the loss. Write a letter for yourself to your loved one about some of your memories that you can add to at any time.
Start a new tradition – make a charitable donation or plant a tree to honour them.
Connect with others - including people who were special to your loved one. Find someone who'll encourage you to talk about your loss. Stay connected to your support systems, such as spiritual leaders and social groups. Consider joining a bereavement support group.
Allow yourself to feel a range of emotions - be it sad and a sense of loss, or joy and happiness. As you celebrate special times, you might find yourself both laughing and crying.
When grief becomes overly intense and your grief gets worse over time instead of better or interferes with your ability to function in daily life, consult a grief counsellor or other mental health provider. Unresolved or complicated grief can lead to depression, other mental health problems and other medical conditions. With professional help, however, you can re-establish a sense of control and direction in your life and return to the path toward healing.
Contact a Toronto Funeral Home for Immediate Help
Toronto cemeteries, like Prospect Cemetery or Toronto Necropolis Cemetery, are a place where people can go to grieve and remember a loved one on the anniversary of their death. If there has been a death in your family and you require immediate help, reach out to Mount Pleasant Group's emergency line at 1-800-408-6033. If you have general questions about other ways to remember a loved one, please contact us at any one of our funeral homes in Toronto.
Go back