How a Funeral Service Can Provide your Loved Ones with Closure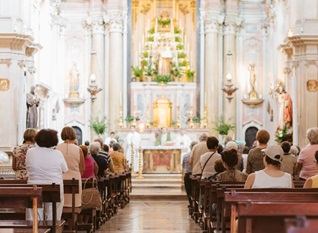 For some people, an elaborate funeral can seem like an unnecessary expense or an unpleasant burden to place on those who survive you after you pass. You may consider forgoing a memorial service in an effort to save money, but in fact, by indicating that you don't want a memorial service, you may be depriving your loved ones of their chance to properly say goodbye and find closure. Keep reading to learn why a funeral service at a reputable funeral home is the best way to provide your loved ones with much-needed closure.
You deserve to be remembered
Everyone deserves to be remembered and to have their life celebrated and memorialised by the people they loved. A funeral is not an indulgence or an unnecessary expense, it's an important cultural tradition practiced worldwide. The passing of your life's final milestone should be honoured, just as we honour every other major life event from birthdays, to graduations, to weddings.
Your loved ones deserve a chance to say goodbye
A memorial service is one of the greatest parting gifts you could give to those who survive you. A funeral is a chance for the living to celebrate the impact the deceased had on their lives. It's a chance for them to share their fondest stories and memories and to feel that they're not alone in their grief.
It helps the grieving process
In addition to giving those who survive you a chance to say their farewells, the memorial service can also help to facilitate the healing process. By sharing in their loss with others who knew you, a memorial service can help your loved ones work through their own grief. They may find that they're able to mutually support and lean on each other in a way that wouldn't be possible if the service had not brought them all together.
Let us help you
At Mount Pleasant Group, we strive to bring peace and comfort to your loved ones during a difficult time. It's our mission to help your survivors celebrate the best memories of your life and provide them with the opportunity to say goodbye and get the closure they need to move on. We provide a range of end of life services from planning, to funeral services, to multicultural ceremonies and more. Contact us today to learn more about our products, the services we offer, and our funeral home locations across the region.
Go back