Modern Funeral Etiquette: What to Expect at a North American Service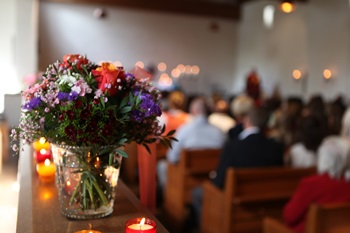 If you've never been to a funeral, or are a new Canadian and unaccustomed to North American practices, the prospect of attending a burial or memorial service at a funeral home can be daunting. Each culture recognises death differently, and in the Toronto area, funeral services may vary widely. However, there are definitely some general things you can expect.
Dressing for the funeral
There are a variety of cultural norms around dressing for funerals, so it's a good idea to do your research if you're going to a funeral for a person who's from a culture you're not familiar with. In North America, funeral dress is fairly formal. Men will wear suits or a shirt and tie, and women will wear dresses or dress pants and a blouse. Dark colours have traditionally been considered the norm, though these days no one will bat an eye if you wear grey or brown instead of black. Jeans, sweats, or sneakers should be avoided.
The service
You may be given a pamphlet outlining what will occur during the service to guide you during the ceremony. Depending on the person being remembered, the funeral service may be religious or secular. Religious services may include prayers, hymns, or rituals, and you may be asked to stand, sit or kneel at different points. Even if you're not familiar with the customs, in general, it's best to participate as much as possible. If you don't know the hymns or songs, it's okay to remain respectfully quiet.
The burial or interment
The person leading the service will give instructions regarding who is to attend the burial or interment. In some cases, only family and close friends will be expected to attend, while in others, an open invitation may be extended. If you're not attending the burial, you may proceed directly to the post-service gathering.
After the service
At many funerals, there will be a gathering offered in another room. Refreshments may be available. People may gather in small groups to talk about the deceased, or even catch up with friends or family members they haven't seen in a long time. This is a time to be present and support your loved ones.
For more about what to expect at our funeral centres or how a service can be customised, contact us at Mount Pleasant Group.
Go back