Burial Programs for Veterans in Ontario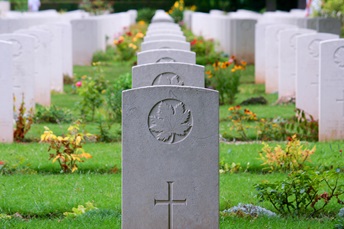 Did you know that veterans in financial need can receive help covering the costs of their funeral and burial services from Veteran Affairs Canada? This federal program is administered through the Last Post Fund, a non-profit organisation dedicated to ensuring that no veteran is denied a proper funeral or military headstone because of limited funds at the time of death.
Who is eligible for assistance from the Last Post Fund?
The Last Post Fund may provide funeral and burial assistance to any veteran who is:
A former member of the Canadian Armed Forces
An Allied veteran who served with the Allied Forces during World War II or the Korean War and has lived in Canada for at least 10 years or lived in Canada prior to enlisting and at the time of death
In addition to the service requirements, veterans must meet the financial eligibility criteria. To have the Last Post Fund cover part or all of the funeral and burial expenses, the deceased veteran must not have enough funds to cover the costs themselves. If the veteran is survived by a spouse or dependent children under age 18, they're eligible for the benefits if they left behind no more than $37,740 to their spouse and $700 per dependent child (2020). When calculating the total value of the veteran's estate, the Last Post Fund won't take into consideration certain assets, such as the family's house and car and regular income cheques issued during the month of death.
Some veterans may be entitled to Last Post Fund benefits as a matter-of-right. For instance, if a veteran's death occurs because of a condition related to military service, they may be entitled to funds covering funeral and burial costs regardless of financial need. This must be determined from a medical authority from Veteran Affairs Canada.
It is important to note that because a Veteran's financial situation may change up until the time of death, funeral and burial benefits cannot be pre-approved by Last Post Fund.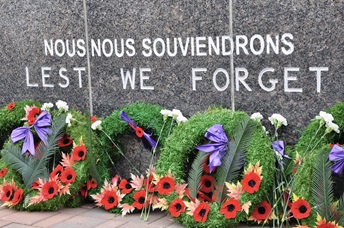 What do the benefits cover?
If a veteran is deemed eligible, the Last Post Fund will pay for certain funeral and burial expenses, including:
The services of a funeral director
A solid wood casket
A single cemetery plot (or an urn and cremation if desired)
Interment Fee (opening and closing of plot)
A military-style grave marker
If you lost a loved one who may be eligible for Last Post Fund benefits, call 1-800-465-7113 or complete an online form to request an application. To learn more, visit the Last Post Fund website.
If you're planning a funeral for a veteran in or around Toronto, the qualified professionals at Mount Pleasant Group can help. We operate 10 cemeteries, nine funeral homes and four cremation centres serving the Greater Toronto Area, including Brampton, Mississauga and Markham. To locate a cemetery or funeral centre near you, or to learn more about our services, contact us today.
Go back