Celebration of Life – Honour the Life of a Loved One with Happiness, Laughter and Joy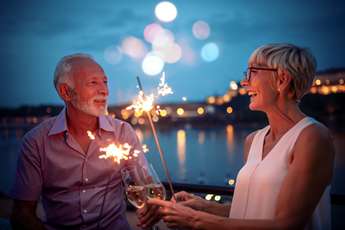 When someone you love passes, there are many ways in which you might mourn your loss and manage your grief. At the same time, other family members and friends also need an opportunity to grieve for this departed loved one. A traditional setting at your local funeral home in Toronto allows them to pay their respects through time-honoured traditions, in the presence of the body of the deceased. You also have the option to schedule a memorial service a few days after the burial or cremation. Not only does it give you the flexibility of picking a time and place of your choice, but it helps to uplift everyone's spirits by focusing on positive memories of the departed person.
Nowadays, you have the option of a third approach, Celebration of Life. Unlike a sombre funeral where the focus is typically on death, here your guests emphasise the joyful aspects of the lost loved one. Filled with laughter and anecdotes, this ceremony can be held in a standalone manner, or integrated into a traditional funeral or memorial service. Here is a quick glance at the possibilities and preparation needed, if you wish to arrange this ceremony.
Planning a Celebration of Life
Similar to other significant life events and milestones such as birthdays or anniversaries, a celebration of life ceremony brings together family and friends to share, honour and celebrate the life of the deceased. Do keep in mind that the event can be as large or intimate, based on your preference and budget.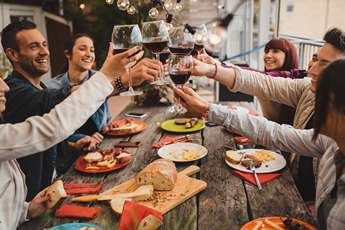 Designing a Celebration of Life Event
Since this is an informal event where traditions or norms do not play any role, you can decide the structure of the ceremony and how you wish to personalise it. Think of how your loved one would want to be remembered and do not hesitate to incorporate some unique elements that reflect the deceased person's lifestyle or characteristics.
This ceremony does not have to be held at a church or funeral home in Toronto. There is no right or wrong way to host a celebration of life and the possibilities are limitless. You can include a specific theme, play a movie, raise toasts, run a slideshow tribute, display a collage of photos at the venue and choose any type of music.
Alternately, you could step away from the conventional venues and plan a completely different activity to celebrate the life of your loved one. For example, you could organise a group motorcycle ride, plan a book reading, go for a wine tasting, get together on a beach or in a garden, or do anything else that the deceased was passionate about.
Executing a Celebration of Life Event
Unlike a traditional funeral where you do not send out invitations, here you need to determine your guest list and invite people to attend the event.
In addition to choosing a day, date and venue, you will need to decide on suitable decorations, refreshments and meals (if any) that you wish to serve.
If you prefer a fairly structured ceremony, you may want to request a few guests in advance that you would like them to speak at the ceremony. For a more informal event, you could keep it free-flowing, and let any invitee come forward to share an anecdote.
If your circumstances are such that you do not have the time or are feeling overwhelmed about planning this event, designate a friend or family member to work out the logistical aspects for you.
You could also consider hiring a professional celebrant who is adept at planning non-secular as well as secular ceremonies. The celebrant will work with you closely to design the entire ceremony or parts of it, based on how hands-off you wish to be.
A celebration of life event is not just an opportunity to bid a graceful goodbye to the deceased. When you personalise and design an exclusive ceremony, it is the perfect send-off for that person and their unique life.
Looking for Assistance or Ideas for a Celebration of Life Event in Toronto?
When you need to make arrangements or plan any ceremonies for a deceased loved one, feel free to enquire with Toronto's Mount Pleasant Group. With ten cemeteries, nine funeral homes in Toronto and four cremation centres in and around Toronto and Greater Toronto Area (GTA), we have been serving the local communities for over 200 years now. Our culturally diverse team not only speaks several languages, we are also familiar with a wide range of customs and rituals and can help you in a number of ways during your time of grief.
For any assistance on products and services related to burial, cremation, and memorials, call our general enquiry number at 1-888-277-2643 or contact us at one of our funeral centres or cemeteries. In case of emergencies, you can reach us 24 hours a day, 7 days a week on 1-800-408-6033.
Go back