CEMETERIES RUNNING OUT OF SPACE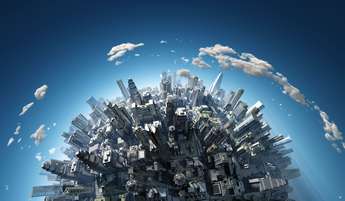 As a city grows, so too does its need for space to bury the bodies of its deceased inhabitants. Toronto is no exception to this. In fact, it's estimated that the city will run out of traditional casket burial space within the next 15 years. Here's what you should know about this situation and which options you should consider when thinking about your final wishes.
Urbanisation and burial space
Ever since the British agricultural and industrial revolutions, migration towards urban spaces has been constant. Coupled with the demographic explosion brought on by advances in food production and medicine, this trend resulted in much denser population centres than ever before in human history. More and more of the world's population now lives in urban areas, meaning that the space available for burial in these places is shrinking.
Why proximity matters
Most people want to be buried where their ties are. For many, this means being interred close to where their relatives and loved ones are located. For these relatives, geographical proximity is also a concern, especially if they want to pay their respects on a regular basis. As available space depletes, people may be forced to be buried further away, or may not be able to be buried with deceased family members.
What your options are
Traditional casket burial isn't your only option when it comes to being laid to rest.
Cremation - Cremation is an obvious and space-efficient choice. A typical cremation grave utilises a fraction of the space required for a traditional casket grave, effectively extending the life span of a cemetery. As of 2017, 68% of Canadians chose to be cremated, and as this trend continues the rate at which available cemetery land depletes will be slowed.



Mausolea - If casket interment is still your preference mausoleum entombment is an option.Modern mausolea are large buildings housing many above-ground casket spaces. These serene structures contain individual and companion crypts. This allows people to rest with their loved ones and also provides an alternative to people who don't want to be cremated.




Opportunity and Reality. As cemeteries in highly populated centres continue to run out of burial space, those who live in urban areas will have to look outside of the core for available burial space and opportunities. Mount Pleasant Group operates five properties outside of the Toronto core. The benefit of these properties beyond Toronto's border is that they offer additional features, opportunities, and access to services such as natural burial graves, mausoleums, casket burial space, and cremation scattering grounds.
Compassionate funeral service in the GTA
Whether you're looking to pre-plan your funeral or a loved one has passed recently, know that you can rely on Mount Pleasant Group to provide professional and compassionate assistance. We offer a range of services as well as multicultural funerals. Contact us today to learn more about how we can help you.
Go back