How to integrate music into a funeral service
Music is inextricably tied to remembrance and recollection. It's a traditional part of funeral services in many cultures and religions, and even when planning simple, individualised and nonreligious funerals, including music can be very important. Here's what you should know and how to do it.
Why music matters

Choosing pieces that highlight hobbies, interests or achievements of the deceased is a great way to personalise the service and remember them. A particular song may evoke fond memories for family members and friends. Music is also effective at reducing anxiety and improving mood, which can help make saying goodbye easier. Plus, music is in itself a communal experience, reinforcing the cohesion between the mourners and strengthening the emotional support experienced by those gathered.
Recorded music
The simplest way to integrate music in a funeral service is simply to make a playlist or selection in advance and play it during the ceremony. This is all you need to reap the benefits of music. However, a twist on this idea is to have a DJ provide the music.
You can also ask those closest to the deceased to choose a song each and explain why this piece of music matters to them and how it relates to the departed.
Live music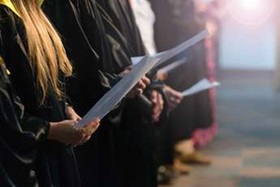 Live music is nothing new when it comes to honouring the life of a loved one, and singing is a traditional component in many funerary rituals. For instance, Christian funerals will typically have a choir sing hymns. Here, the communal aspect of music really stands out, as having everyone sing together will strengthen the connection between people.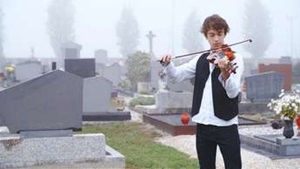 For a more personalised service, or one that eschews traditional or religious practices, consider having a group of musicians or a solo artist play. Some may be able to take requests, and the intimacy of an acoustic concert by a songwriter will lend an air of closeness to the service.
Finally, family members or friends who are musically gifted may wish to pay tribute to the departed by performing during the service.
Plan a personalised ceremony in the GTA
Whether you opt for a traditional ceremony and burial or for a personalised service and cremation, trust the funeral directors at Mount Pleasant Group. With over 200 years of experience and an extensive range of services, you know that your final wishes will be respected and that your loved ones will be able to say goodbye in a welcoming and compassionate setting. Contact us today to learn more about how we can help.
Go back