How to send condolences after someone has passed away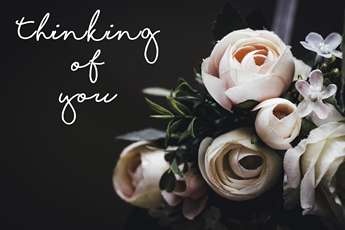 When your friend, family member or colleague is affected by the passing of a loved one, sending condolences is a thoughtful gesture of comfort and support. However, many people are unsure how to reach out to the grieving party and worry about saying the wrong thing.
How to Share Your Sympathies
How you reach out to someone who has lost a loved one depends on the relationship. If you're close, we suggest the personal approach of sending a card or a handwritten letter. For more distant acquaintances, a thoughtful email or a post on their social media page is appropriate.
If you would like to do more, there are a few kind gestures you can make. Many grieving families appreciate a flower delivery or a gift basket with a note attached. During this difficult time, they may also benefit from a homemade meal that can easily be reheated, since cooking is likely the last thing on their minds.
What to write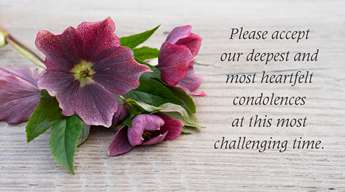 After you've chosen your method for sending condolences, it's important to craft your message carefully. Here are some pointers we suggest following:
Use sincere, considerate wording: be genuine in your message by using plain, heartfelt language. When in doubt, less is more. A concise message with a clear objective is more effective than a long, rambling one.
Acknowledge their loss: naming the person and their relationship to the griever feels validating when your recipient reads your message. For instance, "I am very sorry to hear of the passing of your mother, Nancy."
Share a happy memory: relaying happier times in your message can help reassure the grieving party that their loved one won't be forgotten. It'll also remind them of the joy the person brought to the world during their lifetime.
Offer practical help: during the initial stages of bereavement, people often benefit from assistance with their chores and errands. Ask them in your message if they need help with childcare, getting groceries, cleaning their home or other related tasks.
Avoid pitfalls: as a general rule of thumb, avoid talking about yourself in your message, giving advice or trying to put a positive spin on their loved one's death, even if they passed after a long, painful illness. Starting sentences with "you will" or "you should" is also not advised.
Compassionate Funeral Centres in Toronto
If you or someone you know requires the services of a funeral home in Toronto, reach out to Mount Pleasant Group. We operate several locations across the GTA and provide the utmost care to every client, regardless of background, religion or financial standing. Contact us today for more information.
Go back