How to Start a Memorial Fund for a Loved One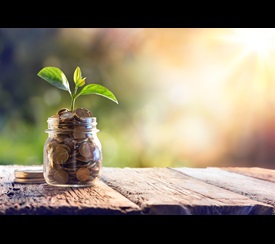 After the death of a loved one, it may seem like nothing can alleviate the pain of the loss. One way to help deal with the death of a loved one is to establish a memorial fund in their name. Memorial funds honour the life of the deceased and provide survivors with an outlet for their grief by affording them the opportunity to invest time, energy and love in preserving the deceased's memory.
There are a variety of types of memorial funds. You may decide to offer money or other assets to organisations or causes of your choice. Or you may reach out to raise money for a fund through crowd sourcing or other means. You may want to manage it yourself, have a board of trustees do it or delegate the task to a community foundation.
To get you started, you may want to discuss your options with your financial advisor or foundations that interest you.
Let's take a look at five different types of memorial funds you may consider:
Scholarship fund. Consider establishing an annual scholarship fund in the name of the deceased at his or her alma mater to support a student studying a subject matter the deceased was passionate about.


Medical research fund. A great way to make a difference is to establish a memorial fund that supports research to stamp out the disease that afflicted the deceased or raise awareness to prevent accidents or other situations that may have resulted in their death.


Designated fund. A designated fund allows you to donate to specific organisations in the name of the deceased. The donor-advised fund allows you to select a different organisation each year.


Cause-specific fund. A memorial fund supporting an activity or cause the deceased was passionate about is another great way to honour their memory.


Tribute piece. A plaque or bench at a location that was dear to the deceased can also be a wonderful way to honour them. This can be accompanied by a donation to support or beautify the spot.
Do you have questions regarding funeral home services? Contact us at the Mount Pleasant Group. We have been offering caring funeral home services in Markham, Toronto, and many other locations across the GTA for almost 200 years.
Go back