Questions You Should Ask Your Funeral Director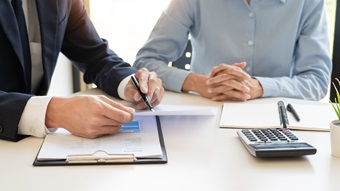 Funeral directors handle many aspects of after-life care, including preparation of the body and final disposition of the remains. They need to be licensed and typically act as representatives of particular funeral homes. In Toronto, Markham and surrounding parts of the GTA, there are a vast number of funeral directors offering their services. With so many choices, how do you find the right one? The answer is straightforward: interview several and choose the one that offers you the best combination of care and services. Always ask funeral directors you interview the following questions:
What options are available for disposition of the deceased's remains?
A traditional burial in a cemetery may be the first thing that comes to mind in terms of final arrangements for the deceased, but most funeral homes in the Greater Toronto Area are able to offer many more choices. Options may include cremation, green burials, placement in a mausoleum and donation of the body to medical science. Services offered will differ between funeral homes.
What are the basic costs involved?
Understanding the basic fee involved will allow you to make decisions that are equally prudent and loving. Typically, these fundamental services will include:
Planning of the funeral
Obtaining death certificate
Getting required permits
Preparing death notice
Storage of the body
Coordinating with other providers (cemetery, crematory, etc.)
It's best to determine exactly what services are covered by the basic fee your funeral director is offering.
What are the other costs involved?
Depending on your preferences, the other costs involved for the funeral might include:
Transportation of deceased to the funeral home
Cremation or burial
Casket and/or urn
Preparation of the body, possibly including embalming
Viewing (facilities and staff)
Funeral ceremony and/or memorial service (facilities and staff)
Hearse and/or limousine
It's wise to get an itemised list of costs for the services you want. You can then compare before making a final choice.
How long have you been in business?
While there's no guarantee a more established business will be able to provide you exemplary service, things tend to run much more smoothly if the business has been around for a while. In addition, established funeral homes tend to develop strong ties with other service providers and can thereby offer more competitive prices for their own products and services.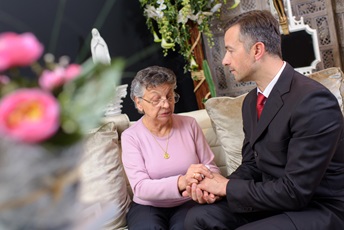 What elements of the funeral can be customised?
These days, most funeral homes in Markham, Toronto and other nearby communities are more than happy to incorporate the religious, spiritual and personal touches that you wish to include. Simply ask the funeral director if your specific preferences can be met.
Consider Mount Pleasant Group funeral homes
Our organisation serves the Greater Toronto Area and has done so for nearly 200 years. Contact us to schedule a meeting with one of our funeral directors to make after-life arrangements for yourself or a loved one.
Go back