Remembering a loved one with keepsake jewellery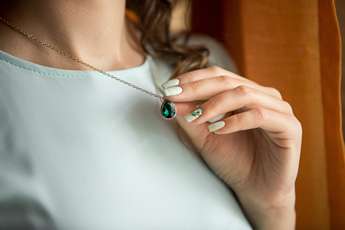 After the death of a loved one, it's normal to feel an aching sense of emptiness in your life. You miss that special person and everything they represented to you, whether they were a partner, friend, parent or relative.
Wearing keepsake jewellery is one way you can commemorate them and celebrate the happy times you shared.
What is keepsake jewellery?
Keepsake jewellery typically holds a small quantity of a loved one's cremated remains. However, it can also contain other personal artifacts like a lock of hair or soil and flower petals from the grave site. Some jewellery also features the person's fingerprint, handwriting or your favourite photo of them.
Designed in an array of sophisticated styles, keepsake jewellery allows wearers to carry their loved one's memory against their skin, as a tangible memento of the beautiful life they lead. In this way, you can feel their presence with you, always.
Types of keepsake jewellery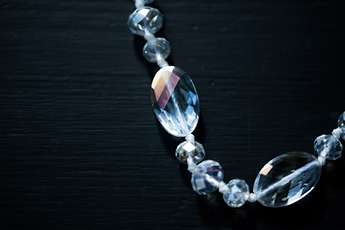 To help honour your loved one, many different styles of commemorative jewellery are available for both women and men, and can be made from an array of high-quality metals and materials. Here are some of the most popular pieces:
Urn pendants. Elegant and minimalist, urn pendants are filled with a small portion of ashes, and created from a wide selection of metals. Engravings are also available.
Cremation glass beads. Glass beads provide a colourful, happy vessel for your loved one's remains to remind you of fond memories and shared times. These beads can be fashioned into a pendant necklace or bracelet.
Fingerprint jewellery. Imprint a charm or locket with your loved one's fingerprint, handprint or footprint. These customise pendants are a lovely addition to necklaces or charm bracelets, and are typically fashioned from top-grade metals.
Legacy keepsakes. If you aren't used to wearing jewellery, legacy keepsakes provide a thoughtful alternative. Some people ask for special key chains, lapel pins or photograph frames, featuring a loved one's fingerprint or ashes.
Honour the Life Lived
At Mount Pleasant Group, we're pleased to offer keepsake jewellery and legacy keepsakes at our funeral home locations in Toronto. To learn more about these beautiful pieces and the other services we offer, call our general inquiry number.
Go back