What does a funeral director do?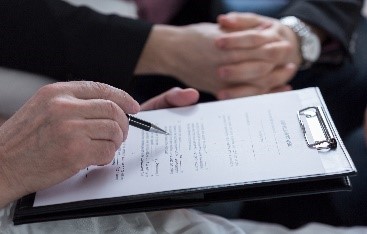 There are many things to be decided at the end of a life. From determining how to handle the deceased's remains to selecting the flowers and casket, there are dozens of choices that need to be made. Guiding you through it all is the funeral director. He or she is there to take you through the process step by step, and make sure that none of the important details get missed. Here are some of the key areas that a funeral director will be able to assist you with, regardless of whether you're making arrangements for a loved one, or proactively making your own end-of-life provisions.
Arrangements for the body
One of the very first things that must get done when someone dies is to transport their body to the appropriate funeral home. Your funeral director can make these arrangements, as well as help you with all other details involving the handling of the remains. For example, they can assist you with:
Preparing the body for open casket viewings, including embalming and cosmetic preparations
Making arrangements for cremation or burial
Transporting the body to its final resting place
Overseeing the care of the deceased's remains is one of the primary roles of the funeral director.
Funeral planning
There's no one right way to honour loved ones. Funeral directors are accustomed to arranging for a variety of different types of funerals, from traditional solemn affairs to more modern types of end-of-life celebrations. No matter what the deceased's preferences are, the funeral director can help ensure that their requests are met. A funeral director typically assists with the following:
Selection of a suitable casket or urn
Arrangements for the transport of the casket (if applicable)
Choice of appropriate readings for the service
Music selection, if any
Ordering of floral tributes
Catering arrangements for the after-service reception
Co-ordination with religious officials or officiants
Collection of charitable donations in lieu of flowers on behalf of the deceased
No matter what the deceased's religious affiliation or personal preferences, the funeral director can help ensure their wishes are duly honoured.
Paperwork
On top of all the co-ordinating involved with planning a funeral, there's also an array of paperwork that requires attention. Thankfully, this is another area where a funeral director will commonly lend their expertise. This might include:
Confirming the issue of the medical certificate or coroner's report
Registration of the death
Obtaining the death certificate
Placing death notices in the newspaper
Arranging obituary cards
Your trusted funeral home
Among funeral homes in the GTA (Toronto, Brampton, Mississauga, etc.), Mount Pleasant Group is undoubtedly the oldest and most established, with a history that dates back to the first half of the 19th century. Contact us if you need to inquire about making after-life arrangements. One of our caring funeral directors is always available to take your call.
Go back