How to talk to your loved ones about their final wishes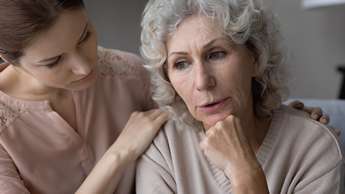 It goes against human nature to discuss our own mortality; however, the truth of the matter is that death eventually comes for us all. While it might seem like an uncomfortable concept to discuss post-death wishes with your loved ones, it's actually a very important conversation to have.
Why you should have the conversation
It can be emotionally challenging to make end-of-life decisions while you're mourning the loss of a loved one; however, with preparation comes peace of mind. Talking to your mom, dad, friend or any other elder ascribed to your care about their funeral and burial wishes in advance relieves family members from the pressure of making tough decisions in trying times. Furthermore, such conversations appease the elders in your life as it gives them a sense of control over their own destiny. Lastly, the costs associated with funeral expenses (crypts, coffins, headstones, burial, cremation, etc.) are constantly on the rise. When you pre-plan with a funeral home—like one of Mount Pleasant Group's in Toronto—you reduce financial burden by fixing today's prices, thus guaranteeing your loved ones the send-off they deserve.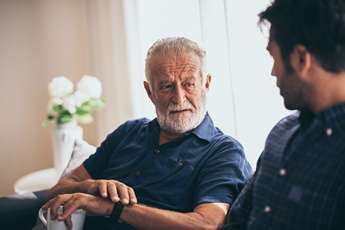 How to approach the conversation
While there's no prescribed way to approach these types of conversations, they're much easier to handle when everybody involved is in good health. Therefore, it's always best to discuss post-death wishes when your loved ones are still bursting with life rather than terminally ill. Additionally, everyone responds to sensitive topics differently, so it's important to tailor your approach according to your loved one's expected reaction. Here's how you can respectfully encourage those you care about to verbalise their final wishes in order to plan a personalised and meaningful goodbye:
Use an indirect approach to create opportunities for discussion. For example, mention someone's recent passing and subsequent funeral service to help propel the conversation in the direction you want it to go. Once the general topic of death has been raised, ask open-ended questions like: "Have you ever thought about where you'd like to be buried?"

Lead with empathy. Let your loved ones know that when the time comes, you want to be able to honour their memory the right way by carrying out their wishes to the best of your abilities.

Set the tone by raising your own funeral and burial wishes. A personal and open approach can make it easier to address uncomfortable topics surrounding one's own death.

If your family is one to speak frankly, a more direct approach may be suitable. Instead of springing the conversation on an unsuspecting family member, suggest scheduling a formal gathering to discuss his or her final wishes.

Sometimes, seeking a professional opinion is the most practical approach. Suggest sitting down with a funeral director at one of Mount Pleasant Group's funeral homes in Richmond Hill, Toronto or surrounding Ontario regions to clarify the different services and funeral options available.
Burial or cremation? A traditional church service or an informal memorial ceremony? It can be extremely stressful when you're mourning the loss of a loved one to try and figure out what they would have wanted for their final "hoorah!" Mount Pleasant Group is committed to providing families in the Greater Toronto Area with a choice. Our funeral home directors can help you plan ahead in order to create a meaningful and personalized send-off based on your loved one's final wishes and the emotional needs of your family.
For a complete list of our funeral centres, visit our website.
Go back