What you need to know about being a pallbearer
The role of a pallbearer consists of carrying the casket from the funeral home to the hearse, and then from the hearse to the interment site for burial. This is a solemn duty, and if you've been asked to be a pallbearer, you may be nervous. Here are a few tips to guide you through the process.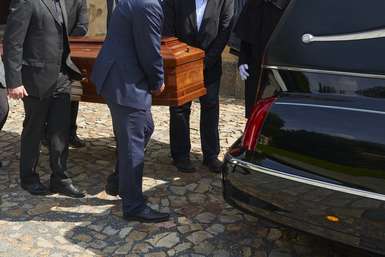 Ask questions
If you're uncertain about any aspect of the role, such as when you need to arrive or what's expected of you, simply ask the funeral director. It's their job to ensure that everything goes smoothly. You should also keep in mind that you were selected to be a pallbearer because you had a meaningful relationship with the deceased. You're not expected to know everything about the role.
Dress the part
As a pallbearer, your attire should be a little more formal than what you would wear if you were simply attending the funeral. A dark suit or dress with matching shoes will do fine, but don't wear too much jewellery.
Arrive early and leave late
Aim to get there at least 15 minutes in advance. Since you're an integral part of the ceremony, the family might worry if you cut it too close or arrive late. You should also plan to stay longer, as the family will appreciate you being there to speak with guests. You likely had a close relationship with the deceased, and sharing stories and memories of them will be very welcome.
Follow instructions
As a pallbearer, you'll generally have to sit in a designated seat and follow a set of instructions. It's crucial that you adhere to these directives. Otherwise, you could disrupt the ceremony and cause delays or other issues.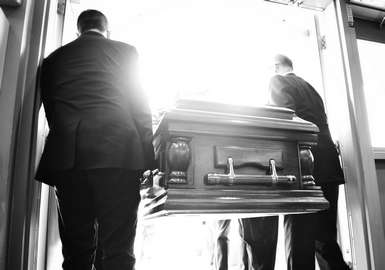 Remember it's an honour
The role of a pallbearer is crucial to the ceremony, so make sure to approach your duties with respect. You don't have to be stiff or overly formal with people, but maintaining seriousness during the ceremony is usually expected.
You're in good hands
Don't worry about dropping the casket or committing a faux pas. The funeral director and their staff will make sure you and the other pallbearers are prepared and capable of carrying out the role with dignity.
Funeral services in the GTA
From simple funerals to cremation arrangements, you can count on the funeral directors at Mount Pleasant Group to provide professional service. We have extensive experience with funeral arrangements, and we also provide eco-friendly options. Contact us today to pre-plan your final arrangements or organise a ceremony for a loved one.
Go back