Dianne Correia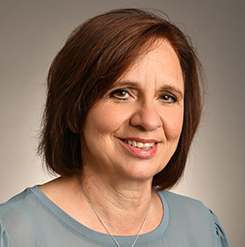 Dianne considers it a privilege to be able to assist families with their pre-planning arrangements, She will work with you to understand your unique needs and provide you with all the information that you need to make an informed decision.
Dianne understands the true value of planning ahead — she has to smile when she hears people say: "I want nothing when I die." Well, nothing costs something and even then there are many details involved and decisions to be made. Find out what it really costs, in a non-stressful environment. Another benefit of pre-planning is that you can purchase your services at today's prices and protect your family from rising prices in the future.
Fluent in English, Portuguese and French, Dianne is very personable and with her assistance you'll find the process of pre-planning easier than you might think.
Call Dianne today to make an appointment for a free consultation.
E-mail: dcorreia@mountpleasantgroup.com
Tel: 416-712-8270
Fax:905-451-4358