Joe Crognale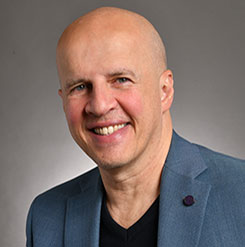 My name is Joe Crognale, and I am one of the newest members of the Pre-planning team at Mount Pleasant Group of Cemeteries.
Born and raised in Toronto, I am pleased to be able to serve families at the historic Mount Pleasant Cemetery, Cremation and Funeral Centres, located at 375 Mount Pleasant Road in Toronto, which has been serving our valued clients' needs for almost 200 years.
Having worked primarily in the P & C insurance field, I bring a high level of customer service experience with a "put the client first" attitude.
Pre-planning cemetery and funeral arrangements is not exactly top-of-mind, and can be a stressful experience for most of us. Making arrangements prior to a death will offer you peace of mind knowing that loved ones are spared the emotional and financial burdens at the time of need.
Please contact me today to book a no-obligation consultation at any one of our ten properties...
Via e-mail: jcrognale@mountpleasantgroup.com
On my direct line: 416-605-4727