Simon Au-Yeung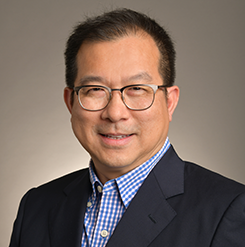 Simon Au-Yeung is fluent in English, Cantonese and Mandarin enabling him, as a Pre-planning Advisor, to serve families with diverse backgrounds.
Planning for your or your family's final arrangements may seem a rather difficult subject for open discussion. However, Simon will help you to identify your needs and will answer all your questions, while taking you through every step of the pre-planning process with ease and understanding.
His multilingual offering, coupled with patience and compassion give Simon the ability to help families make their future plans with consideration for their needs and ideals.
For a free consultation and written quotation, call Simon today.
Or if you would like him to talk to your organisation or congregation, contact him at 416-896-3488 and he will make the necessary arrangements to accommodate such a request.
E-mail: sauyeung@mountpleasantgroup.com
Tel: 416-896-3488
Fax: 416-221-6739