Witnessing the Cremation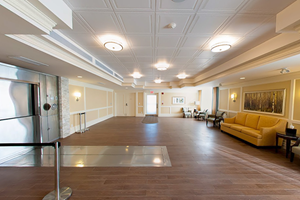 Like a burial, the cremation can be witnessed, as part of the funeral service, just before it enters the chamber. For some, this might be a religious practice; for others, it may be a preference — a way to honour the deceased and pay last respects. Whatever the reason, a family member can initiate the cremation process.
Our cremation centres are designed to be comfortable, dignified and allow the cremation process to be seamlessly integrated into the funeral service.
I am interested in a witnessing service
Wish to speak to someone?
Call: 1-800-408-6033